The table below gives the 2008 Bank Holiday dates when it is forbidden to drive LGVs of over 7,500Kgs G.V.W. in Germany.
The ban
also
applies to trucks of less than than 7,500Kgs G.V.W.
if
they are towing a trailer.
The Bank Holiday LGV ban is similar to the Sunday LGV ban in that it lasts from 00:00 until 22:00 on the day in question.
Below the table is a colour-coded map of Germany
to assist in the identification of the
Länder
(Regions) because not all of the LGV bans are nationwide. Please check carefully.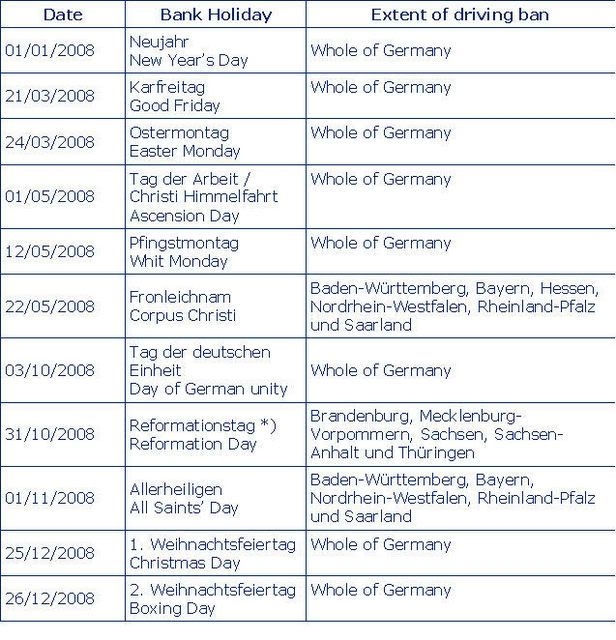 *
NOTE
The ban indicated for Reformation Day 31/10/2008 applies to the named Regions in the normal way.
ON THAT DAY, THE BAN DOES NOT APPLY TO TRANSIT JOURNEYS TO / FROM BERLIN
Source:
Bundesamt für Güterverkehr (B.A.G.) website 15/01/2008
=====================================================================================