Can anyone tell me why R. Hansons (Wakefield) had tipper bodies that curved down slightly just before the tail board on their 60's wagons? as I didn't know of anyone else with this design.
As a kid in the 60's I also remember seeing another coal firm around called "Mullan's" or something like that, they had dark blue 8 wheeler's, but where were they based? My dad was an o/d working out of the Buxton quarries back then, and said it was always best to give Hanson's and Mullan's wagons plenty of room if you met them coming along Woodhead or Long Hill because they hardly eased off for bends.
Can anyone also remember seeing 6 wheeler rigid tankers around in the 60's in the Buxton area, the wagons where called NORDE's and looked like jacked up Bedford TK's with double headlights, but they were out long before KM's were on the scene. They were specialy built in Darley Dale by a firm called North Derbyshire Engineering, and had Bedford cabs but 192 bhp Cummins V6's fitted, I think the tanker firm was called "Philmac" and were in Tarmac's green livery.
One of R. Hanson's with the rear curved tipper body.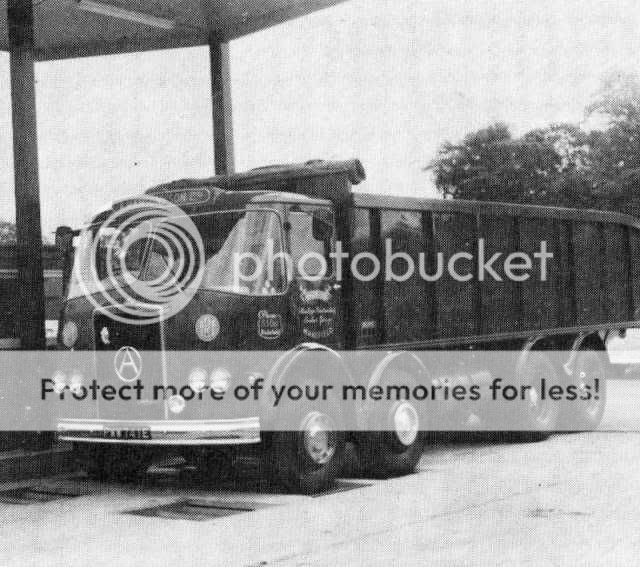 One of the NORDE's (North Derbyshire Engineering.)