For me, the best truck on the road has to be the
SCANIA 143
Its fast becoming a "classic truck" and a very sort after machine, fetching top dollar for a good one.
I thought it would be good to see some examples of these fine trucks so ive started this topic:
Get your 43'ers photos and vid clips on here for all to see
I know you Irish boys will luv this
heres a few of my photos to start things off
Ed Gilder took over his father's business and had this 500 on export livestock throughout Europe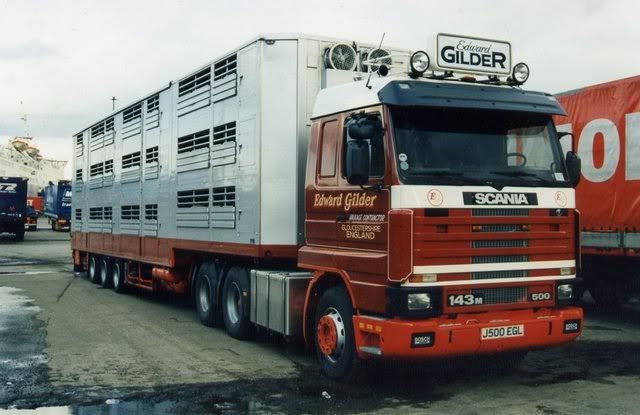 When the foot and mouth first came along, he started fridge work and had the "old girl" resprayed and added the spoiler kit.
(personally, i think she looks more "meaty" in the other photo)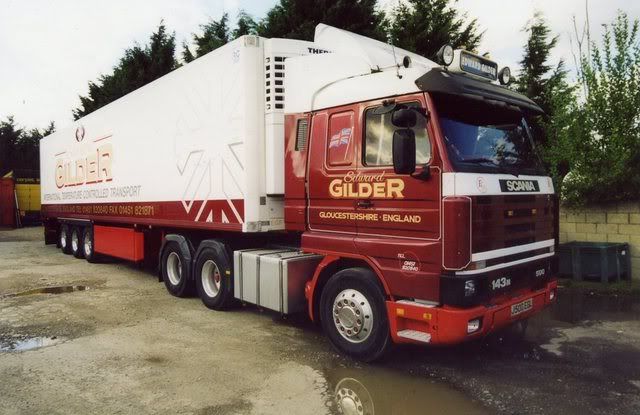 Not a fan of twin-steers but Olivers cant fail to impress! Stunning livery.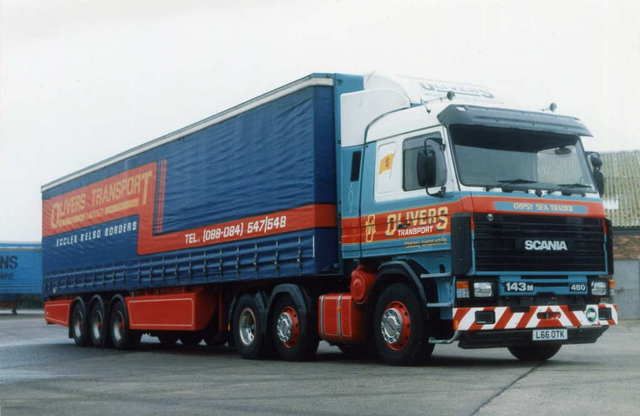 "wot abou cha" Ross and Conrad? You Irish boys certainly know how to make um look the bizz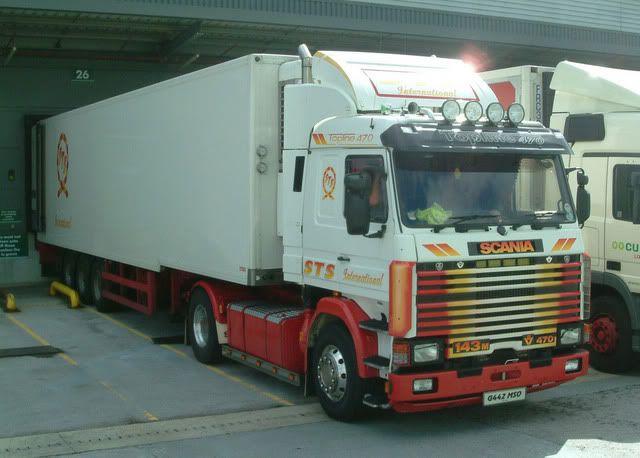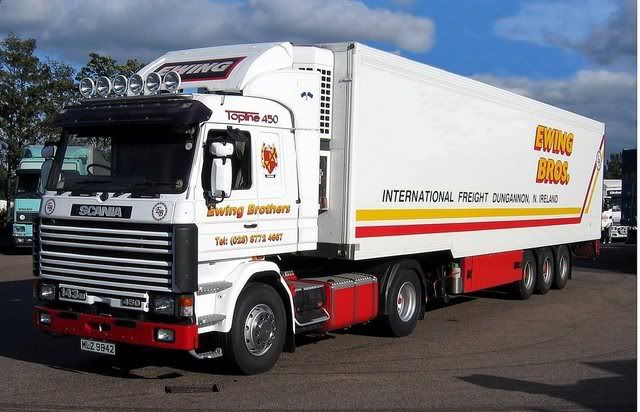 come on then,
BRING UM ON
............