My time driving in Europe was during the late 70's and the 1980's which for me, was....and still is.....the best era for trucks, although I guess some of you "older ones" will probably prefer the 60's with your AECs, Fodens, Guys and the like (never mind).
I worked for E M Rogers, Northampton and began doing Germany, then moved onto mainly Italy with some NL B L and F thrown in.
As you have no doubt seen elsewhere on TN, I like to take "the odd truckphoto or 2", so as the response to the ones I have posted so far has been good, I thought i'd start a new topic and post more of my pics.
I notice some of you are talking about and asking: "if anyone remembers" various companies such as Martintrux, Hercocks, CaveWood, ECT, Swains, Coombe Valley, Atkins etc etc, so ill look out my pic of these too.
So many of these co's are now finished. They all had smart, bold liveries which we all recognised a mile away as they came towards us on the Autoroutes, Autostradas and Autobahns. All we seem to see now is a white cab with a sticker on the door. Oh, and a non English speaking driver!
The golden age of truckin is dead!
So without further ado, dust off your old cassette tapes, snap open a Yorkie bar, sit back and enjoy.
E M Rogers, returning from Italy: Tea on the Blanc.
L to R; my F12, Mick "big ben" Bennett (now sadly died), Phil Homer DAF.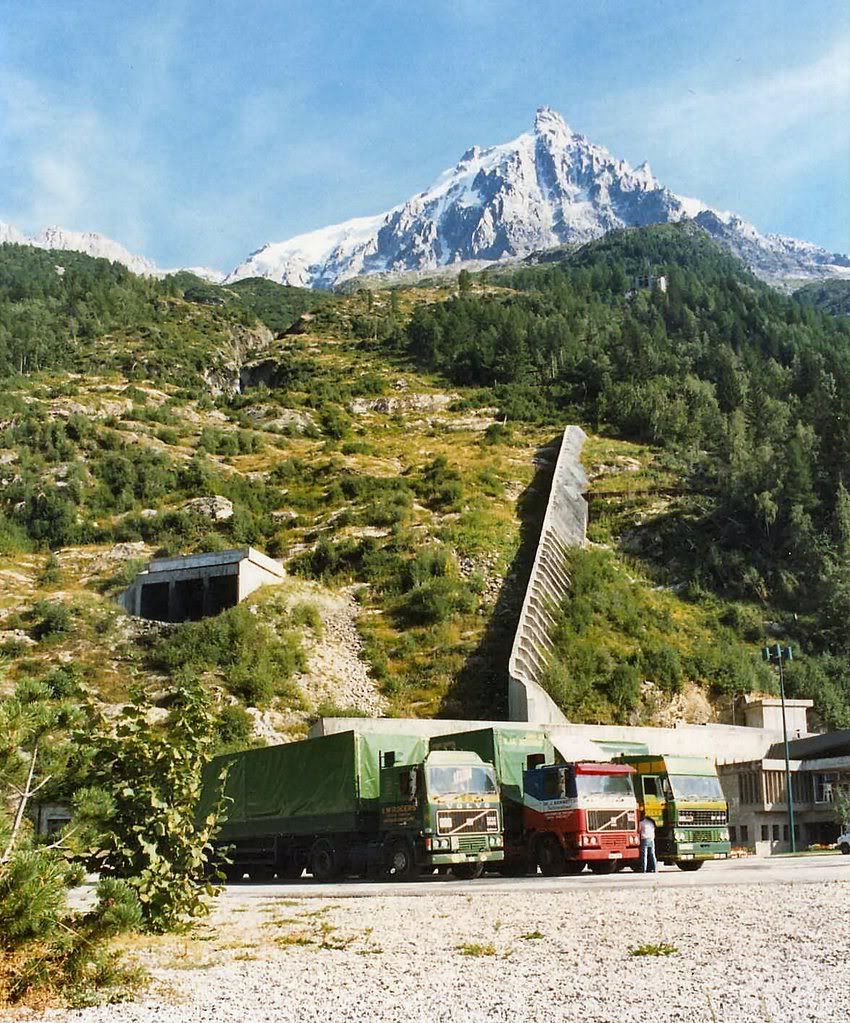 who remembers ACH from Aylesbury? Formerly Howe European, Mr Fowler had an immaculate fleet.....then they were resprayed red!
This pic taken late one night in Dover.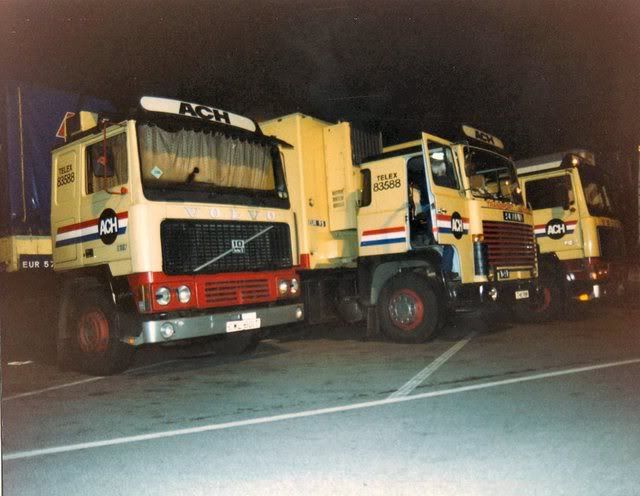 one for all you "cokernies". McKeller now taken over by Carr Bros, Northamptonshire.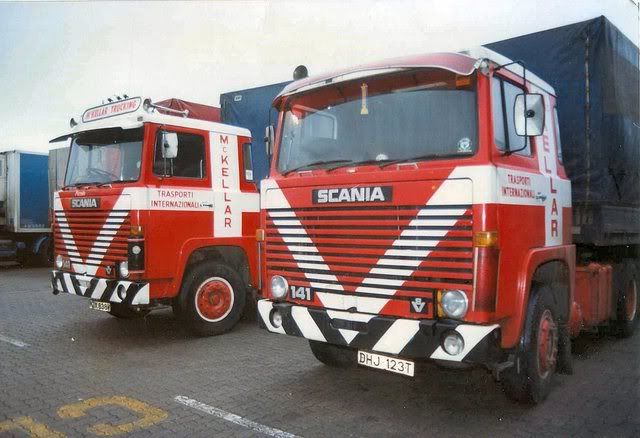 nice pair of Walkers, pic taken south of Paris on route Italy.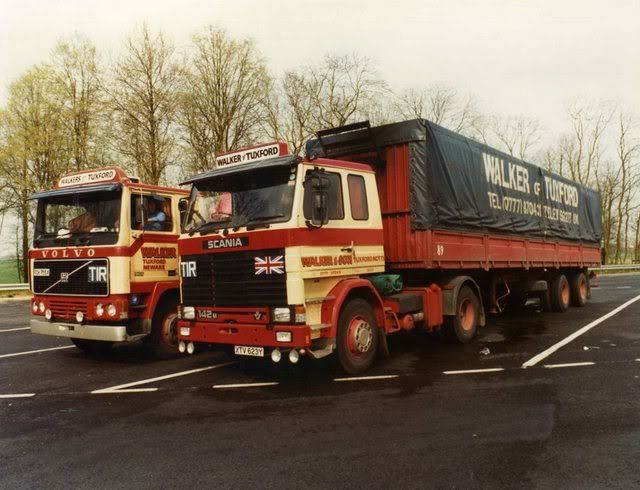 and finally for now: to keep all you "non Volvo/Scania fans" happy, a DAF of Hercocks, Leicester depot. Hercocks became Derby White International. Anyone remember them? ill post a pic next time.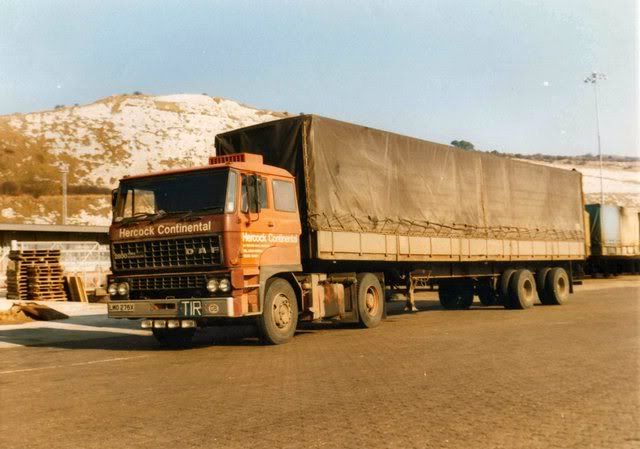 if there are any "old" companies running into Europe that any of you want to see, let me know, see what i can do.